CERMi News
---
Tuesday, June 11, 2019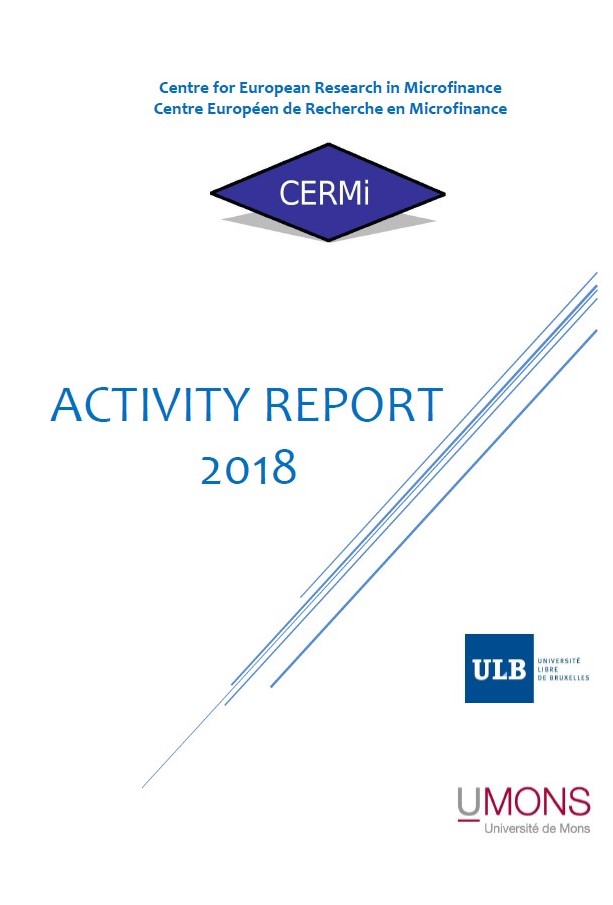 The Activity Report 2018 is available!
---
Friday, January 11, 2019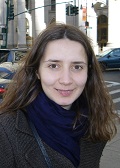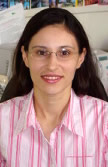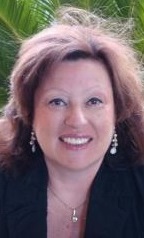 CERMi is proud to announce that the 2019 Warren Samuels Prize was awarded to the article "Too Many Cooks Spoil the Broth: The Conflicting Impacts of Subsidies and Deposits on the Cost-Efficiency of Microfinance Institutions" authored by Anastasia Cozarenco (Montpellier Business School, France, and CERMi), Valentina Hartarska (Auburn University, USA) and Ariane Szafarz (ULB, SBS-EM, Centre Emile Bernheim, and CERMi,
Belgium)
The Warren Samuels Prize is awarded by the Association for Social Economics (ASE) to a paper, presented at the Allied Social Science Associations (ASSA) Meetings, that best exemplifies scholarly work that is of high quality, is important to the project of social economics, and has broad appeal across disciplines.

The rewarded article (https://ideas.repec.org/p/sol/wpaper/2013-280911.html) evaluates how subsidies affect the cost-efficiency of microfinance institutions (MFIs) while accounting for endogenous self-selection into the business models of credit-only versus credit-plus-deposit MFIs. The findings suggest that unsubsidized credit-plus-deposit MFIs have achieved optimal capacity and therefore constitute the most cost-efficient group of institutions. In addition, the unsubsidized credit-only MFIs are the farthest away from their minimum cost. Between the two polar cases, there are subsidized institutions, among which the credit-only ones are closer to optimal capacity. The results reveal the redundancy between subsidization and deposit-taking in microfinance. Combining funds from donors and depositors tends to harm cost-efficiency.
---
Tuesday, September 11, 2018
Discover our 14th CERMi Newsletter (September 2018)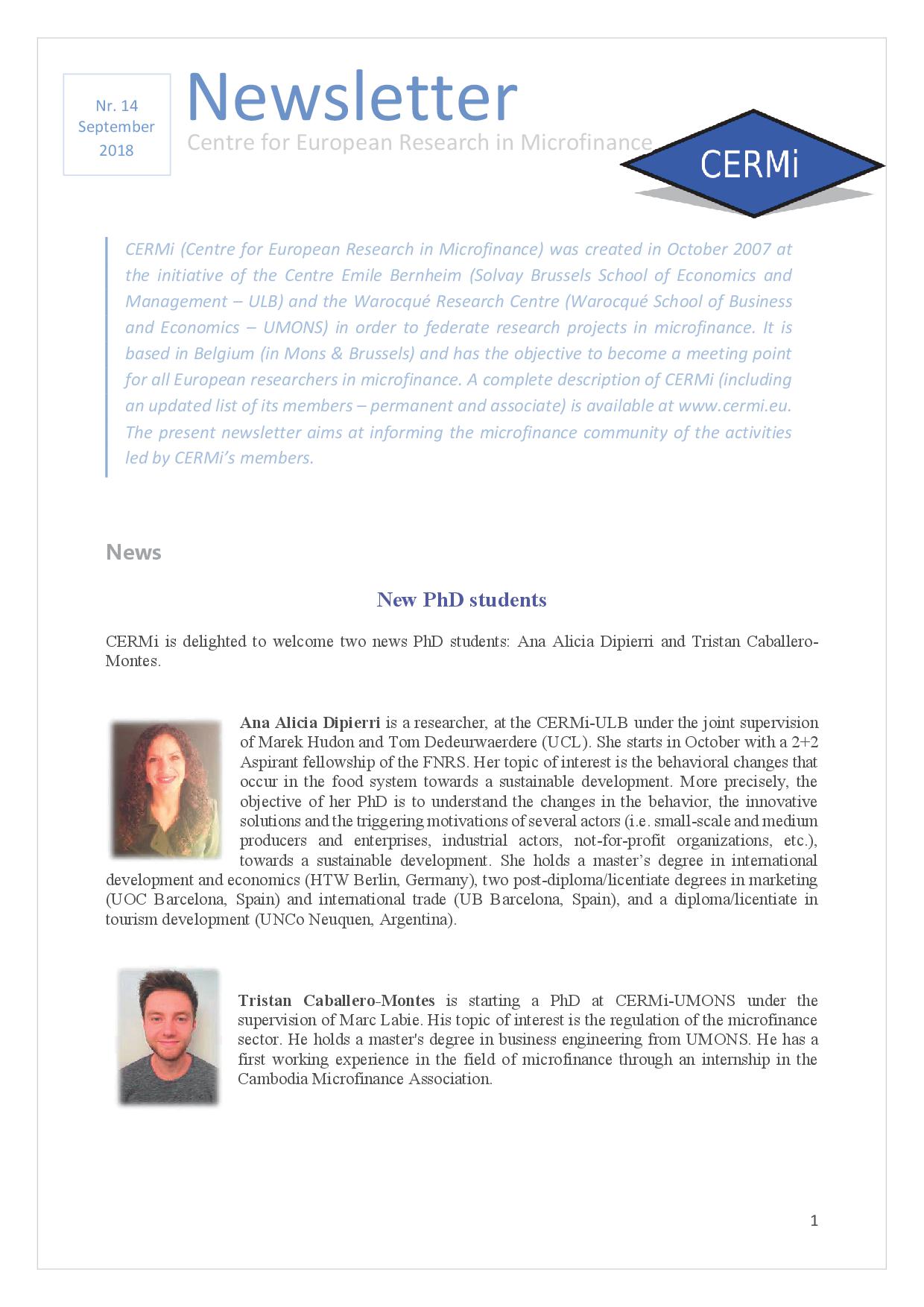 What you'll find in this edition :
Coming events at CERMi
Recent events at CERMi
Awards and prizes
Recent publications by CERMi member
---
Wednesday, August 8, 2018
Public Thesis Defense

"Human Resources in Social Enterprises: The Case of Microfinance Loan Officers"
Cécile Godfroid, CERMi PhD student, will publicly defend her PhD thesis on August 31, 2018, at 3.30pm at the University of Mons (UMONS). The defense will be held in room Hotyat.
---
---